​
KILLAH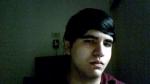 Joined

Jul 29, 2009
Messages

477
Location
Question section is Only for You to solve ur doubts .
U will get one Answer and You will need to update us ''Staf'' with ur actual situation . Saying that u are satisfied or not .
If u're not satisfied another answer to ur actual question will be send .. till you get satisfied . After you get satisfied Then we can Lock ur thread .
Dont missunderstand Questions with Discussion chat .!