In-game Name: xKain
GM: Doraemon (forum)
Ban Reason: Attempting to run a macro program.
Hi, i was banned yesterday, i think the ban is because i have Logitech Gaming system software running when i open the Mu.
The anti cheat detects a process called "LCore.exe" and i have to close for playing. I made a ticket reporting that but the answer was not to god i think.
Photos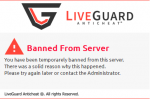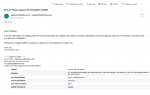 I hope you understand that i don't use anything illegal.
Regards