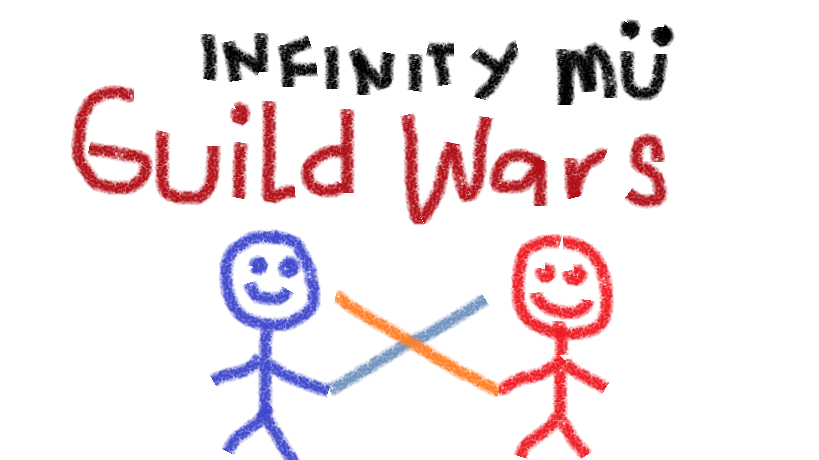 Banner Made by
Gells
NOTICE!
TO WIN ANY BATTLE YOU MUST FIGHT AS IF YOU ARE ALREADY DEAD!
Guild Wars
Event Description :
In this event, having bravery, power and teamwork is a must in order to win.
Show to the people what your guild was made for.
"Strike first Strike hard No Mercy".
Register to the Event :
Each Guild Master must register his guild in order to join.
To register you must send a private message via Forum
to the Head Event Master with your In-Game Name and your Guild Name.
Registration will close 2 days before the Event and a list with the registered
Guilds will be posted here.
Mechanics of the event:
Every Guild Member will open a store with the Guild Name.
With random order the guilds will fight each other
Every guild member that dies can join on final battle.
The survived Guild Members of the winner Guild will only take the prize.
Location, Date and Time of the Event :
Server 3, Sunday 31st of July 2022 - Regular CS time!
4:00pm UTC+3
-Click Here-
RULES :
All buffs allowed
All classes allowed
Summon is not allowed
Teleport is not allowed
Any attempt to disrupt the event will lead to ban
If you are caught to use any bug/hack or somehow broke the main rules of the server you will be DC from the event
System for Evaluation :
The whole duration of the event will be duly recorded.
Prizes will be added by Head Event Master on her own scoreboard after the Event.
Prize(s) :
If Guild Master didn't survive:
- Per survived Guild Member:
5,000GC + 2 IMES
-For the Guild Master:
7,500GC + 3 IMES
____________________________
If Guild Master survive:
- Per Guild Member:
7,500 GC + 3 IMES
-For the Guild Master
10.000 GC + 5 IMES.
Additional reward :
Special War King Forum Tag

Brought to you by:
Infinity MU Event Master Team
​