Dear
Infinitians
Here are some guidelines you need to follow in order to make a readable and good staff aplication!
REQUIREMENTS

:
First of all to be able to post an application you need to be 3 months at least registered user + Minimum of 50 posts

(NON SPAM POSTS)



Second ,you have to select a PREFIX before posting a thread. This way we will know what position are you applying for!
Example: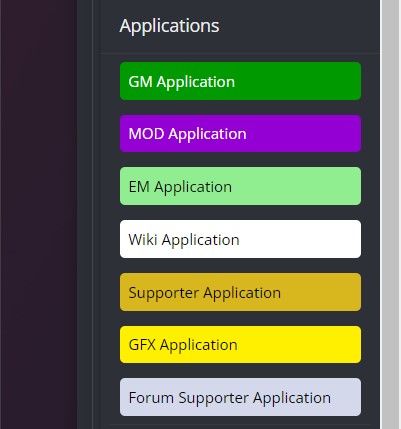 Third,you have to follow this format:
1.Name + IGN
2.Age & Gender
3.Languages you know
4.Location (Country required only)
5.Other personal information you want to share
!IMPORTANT! For Game Master Applications please refer to this link -> https://forum.infinitymu.net/threads/application-thread-open-staff-position.124829/
After these 5 points you need to answer as detailed as you can the following questions:
1.What made you apply for the selected position?

2.What experience do you have for the selected position?

3.What can you bring to the team if you are accepted?
Don't be discouraged if you get denied. A lot of people get denied the first time and then succeed afterwards. Motivation and persistance is vital for a successfull application!
InfinityMU Staff team
Forum Administration
Last edited by a moderator: