Staff member
​
​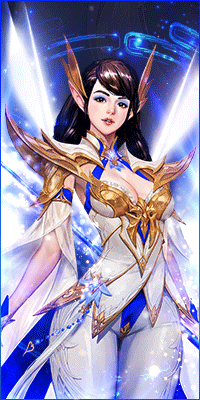 Joined

Mar 10, 2018
Messages

727
Hello, dear Infinitians!
The
InfinityWiki
is a glossary of articles wrote in order to make an Infinitian's game easier by finding information fast. In there you can find detailed information about items, sets, options, characters, maps iMU related. You can also find tutorials. The Wiki page is supported by the
Wiki Team
.
In order for you to become a Wiki member you would have to provide with three examples of articles. As Wiki Writer you would have to write at least four articles per month and keep the current articles up to date with the changes that happen in iMU's game and forum.
What we expect from you:
Advanced English.
Dedication. Only by loving to write will help Wiki become more consistent and qualitative. We would rather go with quality than quantity.
Creativity. The wiki articles require a great amount of creativity not only for the text itself but for mixing the text lines with images in order to publish an easy-to-read article. Keep in mind that not so many players are native English speakers.
Patience and attention. Structuring the information into sections, tables requires time and a great level of attention
Image editing, entry level, at least
Team player: Discussing and agreeing on ideas and situations is a team's job
Proactive: in finding solutions, ideas and in helping others
What we promise
:
Moderator functions in InfinityMU's Wiki Page
Access in the Wiki Section of the Forum
Developing your writing and creativity skills
Application format
Name, Age, IGN, short description
Native language+other known languages
Why do you want to apply for this position?
What are the new things you can contribute in Wiki page?
How much time can you invest in writing Wiki articles?
You can apply by posting a thread with your application in the format stated above, >>here<<.
Also your application thread must have your name as title, like this: Name-Wiki application
Thank You,
The InfinityMU Team
Last edited: