​
​
Draconite Hunter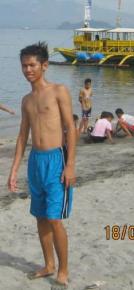 Joined

October 25th , 2012
Messages

507
Location
Hello, everyone!
Here we are again for another t-shirt design contest!
Gold Credits Sponsored by:
RESiSTANT
Instructions:
Make a T-shirt design related to our lovely Server InfinityMU
Be creative make your own design
Rules:
Only 1 entry for each player
Need to post the entry/screenshot of votes should upload them at imgur or postimages


Do not forget to write your character name in-game
All entries must be posted in this thread
Prizes:
1st

place - Sm Black Edition Gear Full Option + 10,000 Gold Credits + 5 Forum IMES
2nd

place -

Uber Arthur Pen+7,000 Gold Credits + 4 Forum IMES
3rd

place - Uber Tartarus Ring+5,000 Gold Credits + 3 Forum IMES
Consolation prize: 1,000 Gold Credits + 1 Forum IMES
Deadline: July 14, 2019
July 20, 2019
Poll will begin afterwards
Have Fun Everyone!
~For more Questions please PM me here in Forum!
Me and the Staff Team will vote for this event
​
Last edited by a moderator: