​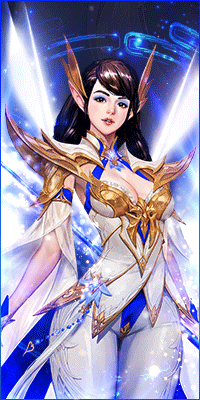 Joined

March 10th , 2018
Messages

964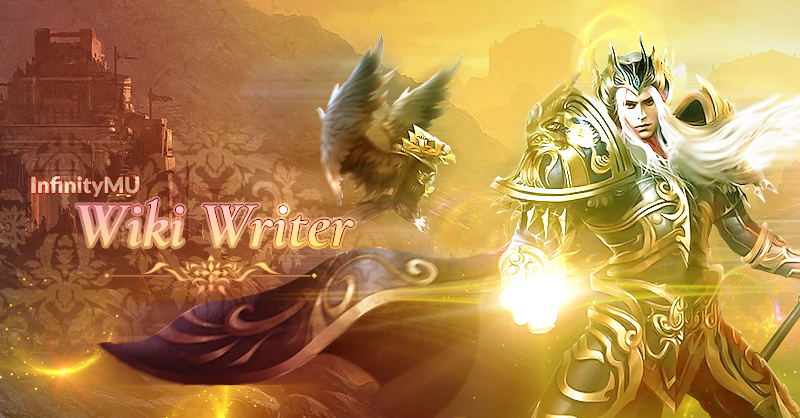 Hello, dears!
I am happy to announce the Summer Edition of our lovely Seasonal InfinityMU Wiki Writer Event
This season, the Wiki team has 8 special articles* that need their lores. So prepare your keyboard and start writing.
Articles that need lore for this event:
Sylion Bone Set
Bes Eclipse Set
Banek Pad Set
Argo Spirit Set
Karis Spirit Set
Eplete Scale Set
Khons Dark Steel Set
Peize Silk Set
* If you feel like you could be inspired by any other Wiki Article from our Wiki page, you can choose it.
Please send me a PM with the chosen article, to approve it.

What is a Lore, you ask?
Lore: The backstory created around a fictional universe.
Rules of the event


1. Each participant can join with only 1 lore.
2. The lores must be written in English and should be submitted IN THIS THREAD only.


3. The lore should be max. 3.500 characters (no spaces) long or it will not be accepted.


4. The lores must be created in the iMU world with iMU characters/sets/weapons/maps/etc.
5. Do not copy the lore from someplace else.The Wiki Team will keep track of the originality.
and validity of each lores, if you break the rule your entry won't be accepted.
Kindly check rule no. 17 from the Forum Rules.
6. Stories with offensive language will not be accepted.
7. Normal font is required.
9. Write your In-game name(IGN) above the entry that you are going to post. If you don't provide a valid IGN your rewards will not be added.
9. Entries submitted after the given deadline will not be accepted.
Examples of lores:
Cassiopeia Queen Set
Seth Dark King Set
Moloch Sacrifice Set
Criteria for judging the entries:
Creativity
Originality
Good English spelling and grammar
Composition
Sentence construction
The prizes:

1st PLACE:
+ 10.000 Gold Credits +10 FIMES
+ A chance to be
Wiki Team member
+ 3 uber acc*

2nd PLACE:
5.000 Gold Credits + 5 FIMES
+ 2 uber acc*

3rd PLACE:
+ 3.000 Gold Credits + 3 FIMES
+ 1 uber acc*
Consolation prizes to all entries: 2,000 gold credits
*the uber acc will be given if the lores will be amazingly good.
All entries that respect the rules of the event will be submitted in the InfiniWiki, after they are thoroughly checked for misspells and grammar mistakes.
Deadline for submitting entries:1st of August
The poll will be made after the deadline.
If you have any questions related to this event, you can always
PM me
.
Creativity&Inspiration FTW!
​