​
SuperVIP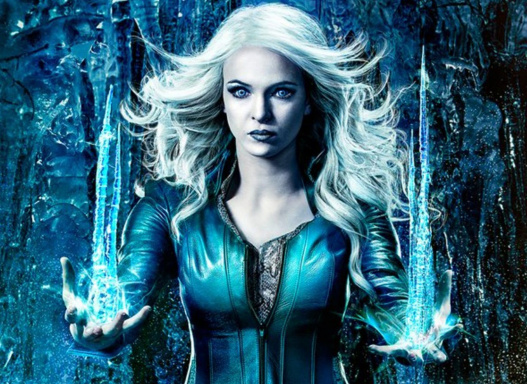 Joined

April 16th , 2020
Messages

86
Location

Name & IGN: Tal Refaelly & RayPalmer / KillaFrost
Guild: Miracles / League
Age: 27
Gender: Male
Country + Timezone: Israel + GMT+3
Skype ID: Idk why its like that: live:.cid.f9233b6bb9cb480b [but you can search up Tal Refaelly]
Languages: 1) English - Highly fluent English speaker 2) Hebrew - Native Language

Experience on InfinityMU:
I have been a member of iMU Community since 04/15/2020. On a larger general scale, InfinityMU has shown me that MU is much more than just a game, it is a way of life, of the Infinitians who are caring and devoted to both the game and the people, and I love how invested this server is, through-out it's diverse forum section, staff activity, and a good market flow & economical system that assure the game is F2P - which is totaly awesome. On a more personal scale, I've been making many friends throughout this passing year, while learning how this server works: the market prices, the rules to it, important set info for better PvPing experience [as an Elf], and lately I've been hosting fun & very nice rewarded hosted player events since I know players are always up for a break from provoking each other on stadium all the time [xD] and I enjoy having them entertained very much, which is why I figured I will apply for being an EM on your team, even though some stuff I'm gonna come clean about might lower my chances.
Availability during a regular week:
Since I am soon to be working a full-time job [ Finished my B.A On Economics & Logistics
] This will be my Availability: Sunday-Thursday: 2 Hours a day
Friday-Saturday: 4-5 hours a day.
What are your biggest weaknesses:
Reaching high tempers when I am not successful, but I'll calm down as fast as i've climbed up, with minimum collateral damage hah.
What are your biggest strengths?
Very emotional and Pink optimistic kind of way to view the world, and it's people, decisive in achieving my goals, knowing when to give up, and having the ability to run into my musician world heal my soul in it. [I'm a Vocalist]
Why should we hire you?
First and Foremost! MU is my first MMORPG at the age of 9 years old!
Those all-nighters on Friday nights are the reason im back playing.
I believe I can fulfill this position greatly since I have qualities that fit it perfectly, as described above.
______________________________________________________________________________________________________________Extra Information

Lastly, I'm going to come clean of my dirt.
on March & April I have been banned twice, under using racist words, and heavy insults, combined with ordinary ones
I know nothing I can say will justify it, I was so shocked by that obnoxious level of dirt that came out of my mouth.
But I can assure you this: even tho it was so wrong of me to do that, I am in true regret and acceptance towards a clean future.
if I have gotten twice in a month to this obnoxious place, it is HIGHLY irregular behavior from me since I'm usually a quiet, inner self, peaceful, and peace-seeking dude! which is how anyone who know me IRL will describe me.
and I can promise, that sort of thing, or anything even REMOTELY close to it, will never happen again, in all my years Zen, and Professionalism, were and will keep on being my key qualities. I'm also ready to ask for forgiveness from anyone who I Hasn't asked yet.
Thanks for your time and power invested in making iMU the best place to be.
Sincerely, Tal Refaelly.

"
Kindly refrain from posting in this thread unless its for suggestions or objections. I do not wish to see spam, or unwanted posts, despite the fact that they may mean well. You can thank me through Visitor Messaging or thx button. Lets keep this thread clean. Yes, "good job bro" or things along those lines are spam.
"