Hi,
Here's the solution if you have problem starting the game and only the liveguard logo is loading.
Step 1 – Open Data Execution Prevention Window
At first, you can open Control Panel in Windows 10/8.1/7. Click
Start
, type
control panel
, and click
Control Panel
to open it.
Next you can click
System and Security -> System -> Advanced system settings
to open
System Properties
window.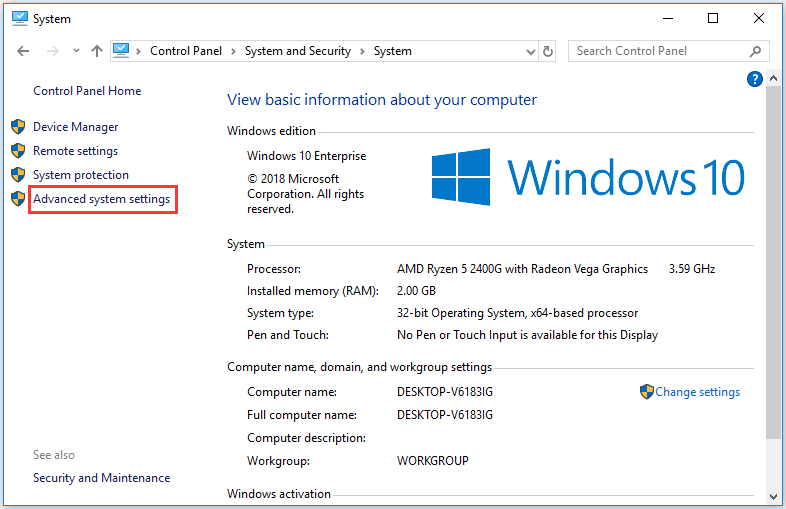 Then you can tap
Advanced
tab, and click
Settings
button under
Performance
option.
Click
Data Execution Prevention
tab in
Performance Options
window to open Data Execution Prevention window. Data Execution Prevention must look like this: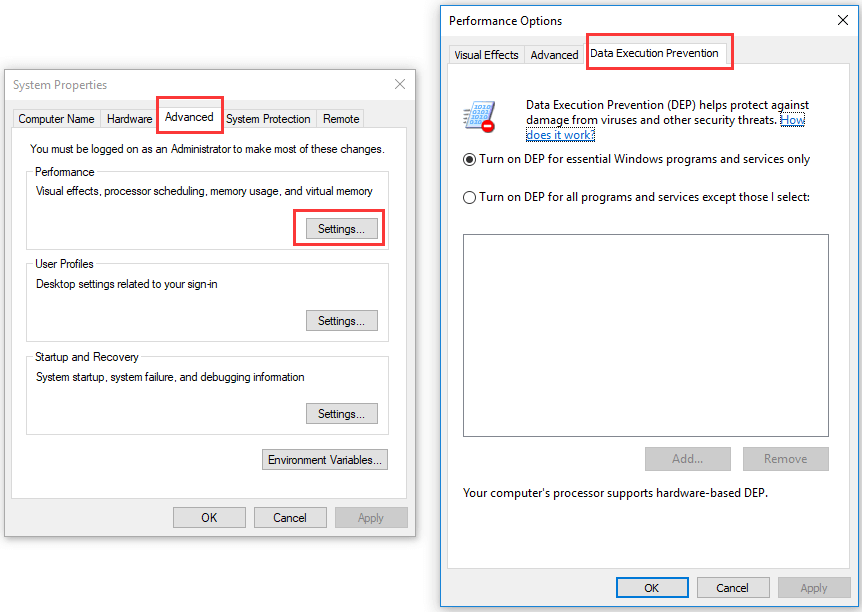 You need to select the first option "Turn on DEP for essential Windows programs and services only". Click OK, Apply, and restart your PC. Then try to run the game.
Let us know if you still can't launch the game on email :
support@infinitymu.net
and we will be happy to help you.
Thank You,
The InfinityMU Team
Last edited: