Staff member
​
How GREAT I am!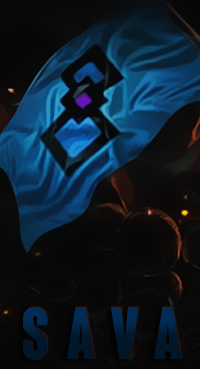 Joined

February 12th , 2010
Messages

8,734
Location
iMU Duel Kings



Hello Infinitians!

- This event will be held in the last sunday of every month (GMT+8 Singapore time 8pm 1 hour before the regular Castle Siege Event)
- Character Classes: Blade Master
- The Battle will be 1 VS 1
- Must be 16 Participants
- We will trade "Dragon Slayer Swords" & "Dragon Slayer Set" for those participants before the begining of their duel
Eliminatory stages will follow the format of "best of 3"
Final fight will have the format of "best of 5"
Participants will join ''DuelKing'' guild to get full guild buff...
Pair Kantata Rings will be included on the gears...




Rules:



1. Uber set/weapons are not allowed(You have to use specific set/weapon without yellow options we offer you)
2. Shield is not allowed
3. Any kind of Mounts & Pets are not allowed like imps, angels, unicorn, dinorants and so on
4. Fenrirs are not allowed as well





Registration Procedures:




Registration will be announced in game by one of our Game Masters or

Event Masters


First 16 players that will mail him will be registered to the competitions
We will use exclusive Sets and Weapons Created by

Dreams

for this Event:
-Dragon Slayer Set
-2 x Dragon Slayer Weapons
Event will take place in our special new Duel King Arena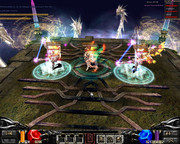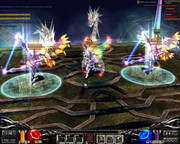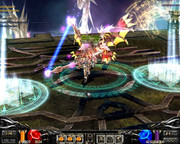 Prize:

WINNER: 10,000 GC + 5 IMES
SECOND PLACE: 7,500 GC + 3 IMES
THIRD AND FOURTH PLACE: 5,000 GC + 2 IMES
Special Tag for the Champion for 1 month:


Thanks to RESiSTANT &

Dreams

for their support

Thanks to Scarlette for the Banner/Tag
Thank You,
The InfinityMU Staff Team
​
October 2016
09.10 -

-![ZERO]!-


16.10 -

UFO_PO.RNO


23.10 -

#DeFJ@M!


30.10 -
#DeFJ@M!
November 2016
06.11 -

#Arag


13.11 -

>Candice:3


20.11 -

#Arag


January 2017
15.01 -

Majorr


February 2017
26.02 -

Nation*


March 2017
26.03 -

BeiL


April 2017
23.04 -

#Anarchist


May 2017
28.05 -

Masayuki


June 2017
25.06 -

*JonSnow


July 2017
23.07 -

Gie.


August 2017
27.08 -

Amoeba


September 2017
25.09 -

*Peaceful-(Or)


October 2017
22.10 -

Peaceful*


November 2017
26.11 -

Azg.


January 2018
28.01 -

Azg.


February 2018
25.02 -

Aga


March 2018
25.03 -

Peaceful


April 2018
22.04 -

Yahooize


May 2018
27.05 -

[V][HI][N]


June 2018
24.06 -

perfect*


July 2018
22.07 -

EXPLO444


August 2018
26.08 -

55kg


September 2018
23.09 -

LordRZA


October 2018
28.10 -

G-EAZY


November 2018
25.11 -

XromBK


December 2018
-----
January 2019
27.01 -

Thehatzx


February 2019
24.02 -

Wadu


March 2019
24.03 -

Caelac


April 2019
28.04 -

Android1


May 2019
26.05 -

Rastogi


June 2019
23.06 -

MrTimer


July 2019
28.07 -

Ellande





Last edited by a moderator: