Staff member
​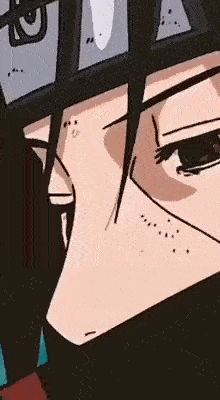 Joined

Dec 8, 2013
Messages

1,336
Location
I would like to take this opportunity to be part of the Moderator team once again.
Name/IGN:
Melvin/#Bearbrand/Brave
Age:
27
Location:
Philippines
Languages:
local language is Bikolano (10/10), Tagalog (10/10), and English (8/10)
Unless you want to know me well here is my short introduction:
https://forum.infinitymu.net/threads/brave.109492/
Experience on InfinityMU: I've been playing InfinityMU for 8 years
Forum online time:
7-8 Hours and most of the time cause I'm using my phone to open Forum to check announcements, reporting, and more.
Online game time:
5-7 hours mostly during the nighttime, but since I work only 2-3 days a week, I have plenty of time to check the forum and play InfinityMU.
I take this opportunity to help the community and the team to make sure the forum is an informative area and safe place to be with the players as well as the visitors of the InfinityMU Community forum.
Contributions;
Forum supporter Reporting Area
Guides
Hello Everyone! I'm here to create a guide on how to use the Iriun webcam. Iriun webcam is a free 4k webcam that we can use to record. it's like droid cam use to connect your cellphone to your computer and use as a webcam but iriun webcam can use up to 4 cameras or devices used for recording...

forum.infinitymu.net
Good day Everyone! Im here to make a simple guide on how to change Yellow Options using WEBSHOP and JOAH (Jewel of Ancient Harmony). Well many players now a days used UBER and semi-Uber sets. This Guide will help you to change the yellow option you want to your sets. it can be UBER, Semi Uber...

forum.infinitymu.net
YAHOO ACCOUNT RECOVERY GUIDE Hi all! Im here to post 1 helpful guide on how to recover your Email or your InfinityMU Email address! Since it is important to us the email we used to register in the game or use in communicating and many more, if we lost/forgot the password we can use this simple...

forum.infinitymu.net
I do have a lot of experience being a forum supporter now and moderator before, Being Moderator is not just opening or closing threads, it's all about helping, guiding players to what they want to find here in the forum. Yes, I do have a lot of ups and downs during my time as being a staff member I've been inactive and it causes my demotion.
Reading what Sir Kronwell told me during the open moderator application gives me hope and inspiration to work hard till I get what I want. I thank him because he gives me the opportunity to be part of the forum supporter team that helps me understand more about this job.
Taking this opportunity to be part of the Moderator/Staff team for the last time is a big and great responsibility, I've learned from my mistake and I want to prove my self once again. And this time I promise to do my best of my ability, showing and giving them time to work as a moderator. Also, this opportunity gives me a chance to grow more not just only as part of this community, as a professional, but also as a human being. Giving what is best for this community is our job, helping each other is what everyone wants.
I'm hoping that the team and the community will consider and have a positive rate for this application.
Thank you for reading and Good day!
Regards,
Brave