Staff member
​
Silent Assassin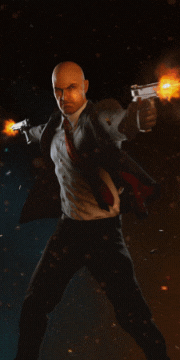 Joined

May 27, 2013
Messages

62
Location
First of all I want you to see the face of who is writing so here I am:
Link to the pic
(its high res so it wont fit here
)
Name:
Jerónimo Bianco
IGN:
WhoSTheMan
Date of Birth:
25 September 1993
Gender:
Male
Country:
Argentina
Time Zone:
GMT -3
SkypeID:
Jero_93
DiscordID:
Jero#0285
Languages:
Spanish, English and a bit of German
Experience on InfinityMU?
I've been a old 100x player, I've was GM, HGM, Mod, SMod and LMOD in different times
How much time I can spend in Forum?
I'm in forum almost 24/7 I'm only Offline when I'm sleeping or soldering something which demands my full focus
Some weekends I spend time at my in-laws house, great thing is that I'm able to check forum via phone
Why should you hire me?
I have vast knowledge about both forum platforms, VBulletin and Xenforo
I have great HTML and CSS knowledge and some cool programming skills (I've created few tools to make mods life easier)
I like to make people follow the rules
I'm funny, friendly but strict when its needed
I'm very loyal
I want to end this application with some wise words:
RESiSTANT said:

So in short, quality over quantity. Bear that in mind.
Want to know more about me?
I was 2nd place of IGT Season 4
https://forum.infinitymu.net/showthread.php?77783-Winners-Infinity-Got-Talent-Season-4
And 1st place on Season 3
https://forum.infinitymu.net/showthread.php?73108-InfinityMU-Got-Talent-Winners!-(Season-3)