Staff member
​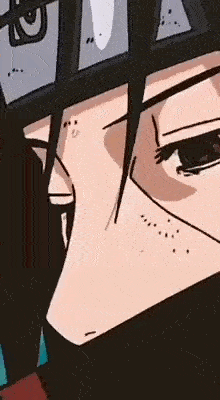 Joined

December 8th , 2013
Messages

1,636
Location
Dear Infinitians,
Christmas time is almost upon us. It's time of the year where all hopes, dreams, and prayers are sent out in the form of a letter or you just wish it in your mind to all things you believe in.
And it's that time of the year where all of them are granted in various forms.
The world has just recovered from COVID-19 and we still fighting from the unknown.
In this event, you need to write positive things about the server and the Uber/Items that you want.
Mechanics:
You have to write what you want to happen in InfinityMU, all positive things in life, and server and what gift you would like to receive from
SANTA
RESiSTANT
-Entry should be written in English only
-
As a requirement, you need to have at least 150 votes this month of December
The total of Votes should be on the entry;
We can check the total of votes so no cheating will happen;
Check the total of votes here:
https://www.infinitymu.net/account
or here:
https://www.infinitymu.net/rankings/top-voters
Use
www.postimages.org
or
www.imagur.com
Images directly uploaded in the forum instead of being uploaded in external image hosting service sites will not be accepted
-Write your IGN;
-Vote Image should be included;
-No racist/discriminatory/offensive/sеxist/pornography content
-Double posts aren't allowed;
-Only 1 account is allowed per participant;
-You have the example on how to post in the main post of this event, I suggest using postimg and imgur, just copy/paste the link from "direct link" and use IMG BBCode tags wrapped around link that ends with .gif / .jpg / .gif;
- What are the prizes?
1st
place
-
Any Uber Weapon/Set/Item by choice + 20 Forum IMES
2nd
place
-
20,000 GC + 10 Forum IMES
3rd
place
-
10,000GC + 6 Forum IMES
2,000 Gold Credits + 2 Forum IMES
for people that get a vote in the poll!
Rules:
Be creative
Be honest
Write positive things in life or server
Write your desired gift at the end (don't go overboard with 10 uber sets - pick 1 uber set ( no matter which one, if you want that as a gift)
Don't copy from the internet ( we will know if you do)
You CAN use Photoshop, Paint, or any editing apps
You can use this picture as a blank to write on it via Paint,Photoshop ->
You must submit your entries in this thread!
ONLY STAFF MEMBERS WILL CHOOSE THE WINNER via POLL! It will be public!
Deadline: 12.29.2021
POLL will start 12.30.2021
​
Last edited: